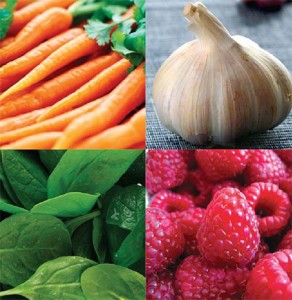 Kimberly Distilli is a Certified Health Coach. She decided to become a health coach to fulfill her passion of working with children and adults to improve their health and lifestyles.
Kimberly received her training at the Institute for Integrative Nutrition in New York City. She is certified by the American Association of Drugless Practitioners. Kimberly leads workshops on nutrition and offers personalized health and nutrition coaching to individuals and families.
No one diet works for everyone.
As a Health Coach, I am your personal advocate for living an energized and passionate life. I work with my clients to help them create happy, healthy lives in a way that is flexible, fun and free of denial and discipline. By working together, we can discover the food and lifestyle choices that best support you. Making gradual, lifelong changes enables you to reach your current and future health goals.
Imagine what your life would be like if you had  clear thinking, energy and excitement every day.
It's rare for anyone to get an hour to work on improving their health with a trained professional.
Join me for a one-hour health consultation to discuss your unique situation and determine how I can help you reach your personal goals. I am here to create a supportive environment while we explore what really works for you.
Food changes everything.
For more information and great recipes, click here.