Wellness Balance is a warm, safe and fun place for our clients to receive the guidance they need to have the healthy, vital life they deserve."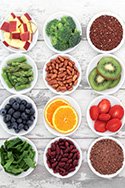 Nutrition Coaching
Food Matters. Learn How to Use Food for Healing and Health
Whether eating for healing and recovery or forming healthy habits, we provide nutrition counseling and targeted guidance to meet your individual needs. We provide the information, strategy and support you need to achieve optimal results, in managing your weight, lowering your risk of disease, expediting healing or maintaining and improving your overall health.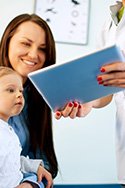 Pediatric Therapy
Pediatric Alternatives for Healthier Kids
By using pain-free, pharmaceutical-free integrative therapies, we offer treatments that reflect the convergence of ancient healing wisdom with current technologies of western medicine.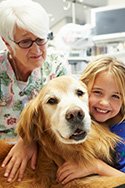 Cancer Support
Pain-Free, Pharmaceutical-Free Immunity Boost
We use an integrative approach allowing clients in active traditional treatment for cancer to incorporate natural methods to reduce the body's burden with pain-free, pharmaceutical-free therapies. As an RN, Kimberly works collaboratively with your doctor to create a supportive, nurturing environment for her clients that is complimentary to traditional medicine.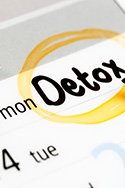 Lyme Disease Management
Don't Just Kill the Bacteria, Get it Out
Detoxing is an essential part of your fight against Lyme Disease.  We use a natural, multi-therapy approach to ridding your body of the toxins, minimizing your body burden, strengthening your immune system and improving how you feel.
Client Forms

Choose one of the client forms below and then click the button to download and fill out prior to coming in for your visit.
Client Intake Form

Nutritional Self-Evaluation Form
Thyroid Symptom Survey Form
Health Coaching Nutrition form
What Our Clients Say

"When my six year old daughter was diagnosed with Lyme, we took her to a Western-trained medical specialist for treatment. Her treatment consisted of multiple rounds of antibiotics and other medicines. The doctor made it clear that detox was an important part of the protocol in order for her to rid her body of the toxins. Thankfully, we knew Kimberly and had already started treatment with her for my daughter's knee pain due to juvenile arthritis from the Lyme.
If you're experiencing joint or muscle pain, or have Lyme disease, I would highly recommend Kimberly and Wellness Balance! I wouldn't trust my daughter to anyone else."
– Brenda Stoltz | Leesburg, VA